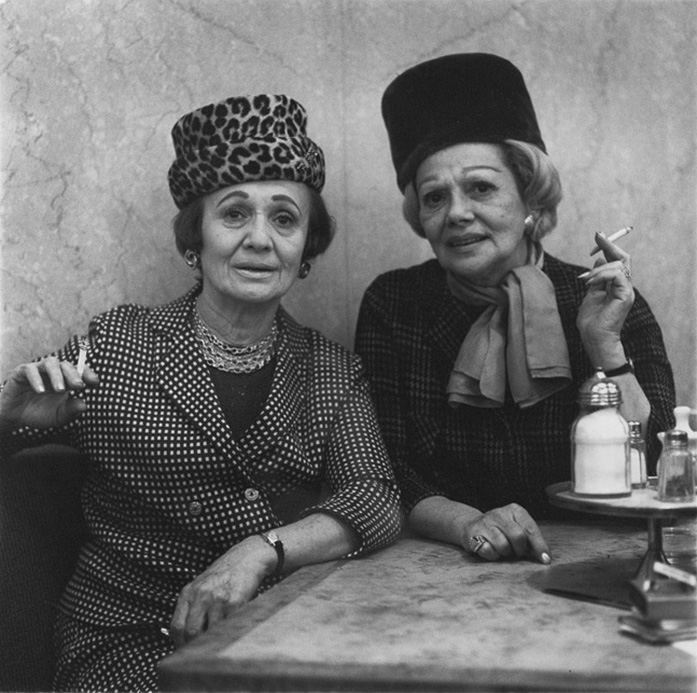 Diane Arbus, Two Ladies at the Automat, 1966. Reprinted by Neil Selkirk,1982
Signed by Doon Arbus with registration number. Silver gelatin print, 14 ¼ x 14 ¼ in edition size of 75


Known as one of her most iconic pieces, the two friends, dressed in their fashionable best, wearing pillbox hats and matching suits, are poignantly captured in mid-conversation. They seem pleasantly amused and ready to pose for their photograph, by a complete, and no doubt odd-looking to them, stranger. As Leslie Canhl noted, the gap between intention and effect was what Diane Arbus said she aimed for. In a transvestite's heavy chin or the jauntily painted eyebrows of two elderly coquettes at the Automat, she found pathos linking them to a broader humanity.