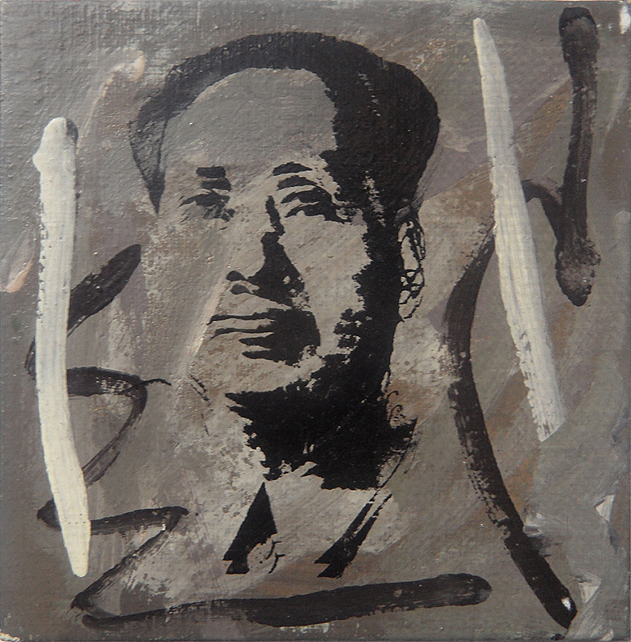 Richard Pettibone, Mao, 1975, acrylic on canvas
3 ½ x 3 ½ in. Signed and dated on the reverse.*


No photograph can properly document the experience of seeing a Richard Pettibone painting in person. The contrast between the implied monumentality of the image and the miniature size and jewel-like precision of the object cannot be conveyed in reproduction. The joy of owning a Pettibone painting comes from this juxtaposition. Richard Pettibone (b. 1938) has made a career of constructing miniature paintings of mostly Pop artists' work, artists whose original work just barely preceded his. In 1975 Richard Pettibone made a series of twenty paintings based of Warhol's Mao paintings from 1972-4. The double exposure in this painting is rare or unique. The technique he used to make this painting is deft, a combination of silkscreen and hand painting in overlapping layers that appear seamless but are not.