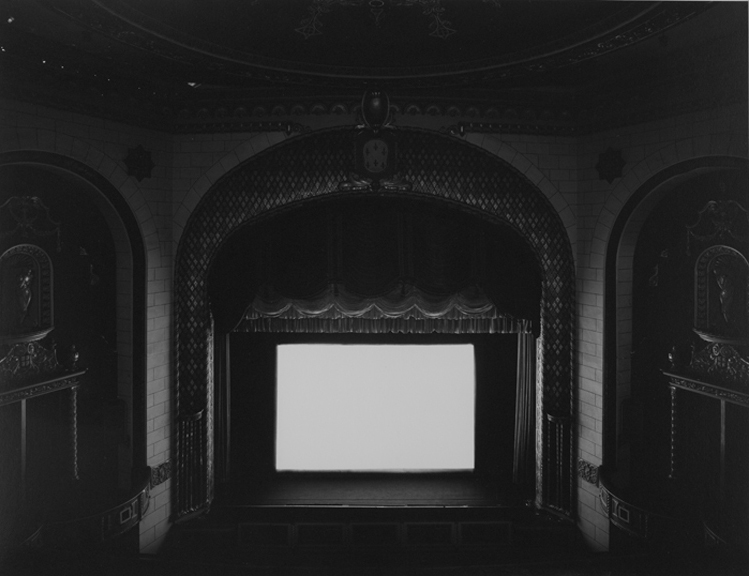 Hiroshi Sugimoto, St. James, New Zealand, silver gelatin print.
18 ½ x 23 in. Edition of 25, signed on mount and imprinted with title, date, and edition number. *


Hiroshi Sugimoto was born in 1948 and currently divides his time between Japan and New York. His photography is made up of a number of series, each having a distinct theme and similar attributes. Begun in 1978, Sugimoto's Theater series involved photographing old cinema palaces and drive-ins, exposing the film for the duration of the entire movie, the film projector providing the sole lighting. His interest in metaphysics of time led Sugimoto to literally take a picture of "the length" of the movie with an 8 x 10 wide format camera without closing the shutter. The luminescent screen in the center of the composition, the architectural details and the seats of the theater are the only subjects in the photograph. The unique lighting imbues the image with an eerie, surreal mood. Discussing his work, Sugimoto once noted that "the human eye, devoid of the shutter, is essentially a camera with long exposure."