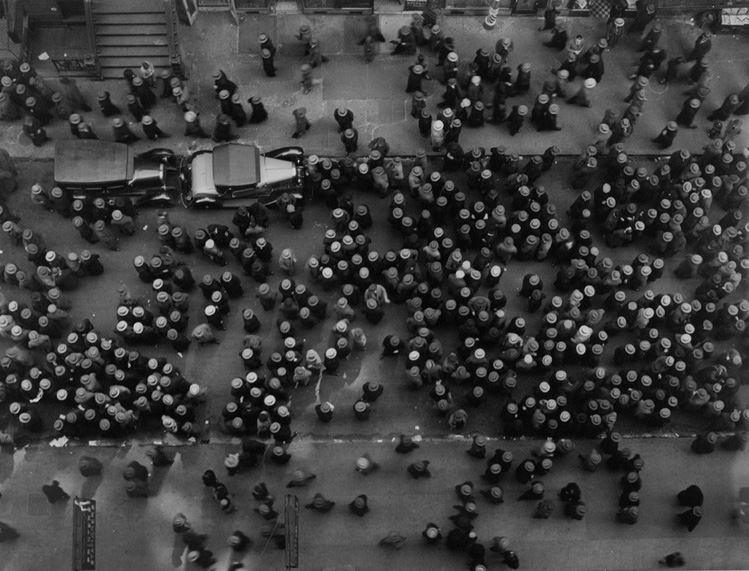 Margaret Bourke-White, Hats in the Garment District, New York, 1930.
Time-Life photo lab. 20 x 24 in. Ed. 70/250.


When Margaret Bourke-White entered the field of journalism in the 1920's, few women worked as professional journalists or photographers. In 1929 she became the first staff photographer for Fortune magazine. In 1936 her cover photo and photographic essay on Fort Peck Dam were in the first issue of Life magazine. Assignments for these two magazines took Bourke-White all around the world and her association with Life magazine made her the first official woman photographer for the U.S. Armed Forces. She was one of the first female war correspondents to be allowed into these active war zones.  Her iconic picture Hats in the Garment District was shot atop a 36th street building in 1930. It captures the hectic New York business scene, as well as a simple abstraction. It is this duality of feelings in the photograph that captures the essence of New York, and in turn makes the photograph one of Margaret Bourke-White most memorable works.