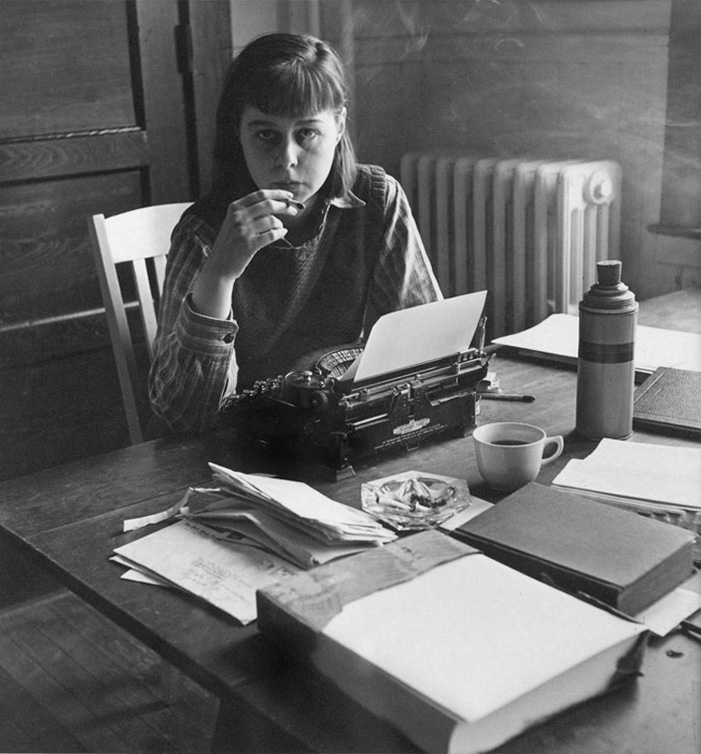 Ronny Jaques, Carson McCullers, 1950, silver gelatin print.
10 ¼ x 10 in. Signed and annotated on reverse "Carson McCullers, Members of the Wedding, taken for Harpers Bazaar."
Unique print.


Ronny Jaques was an esteemed photographer who worked for Harper's Bazaar, Town & Country and Holiday magazines in the 1940s, 1950s, and 1960s. His portfolio included couture fashion, travel reportage, people in the performing arts and celebrity portraiture. Jaques captured such luminaries as Marlon Brando, Robert Mitchum, Deborah Kerr and Bette Davis as well as the poets, writers, and painters of the day.

Carson McCullers wrote The Member of the Wedding in 1946 while living in Nyack, New York. With the assistance of Tennessee Williams she adapted her novel to a play and in 1950-51 it had a fourteen-month run on Broadway, one of the longest in its generation. Some time between 1946 and 1950 Ronny Jaques photographed McCullers in her home in Nyack for an article in Harper's Bazaar. This photograph is the only known print of this portrait.